Infinity Room

Enter a world of mirror maze and enter the realm of Topsy Turvy room and take amazing trick pictures at the Infinity Room. Or realise your dreams and wishes at the Wishing Chamber. Either way, book your tickets with your loved ones and friends and be blown away!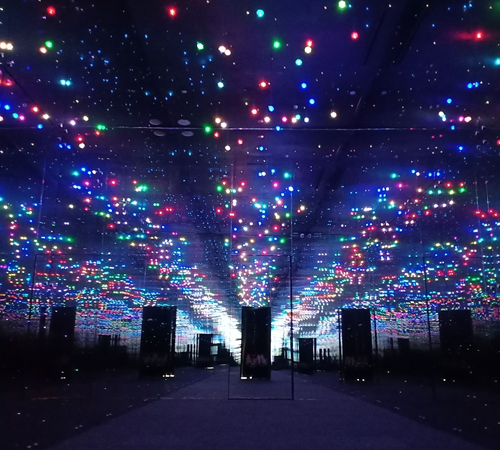 Topsy turvy
Take weird and captivating pictures for your Facebook & Instagram and get your family and friends talking.
Delve into 4D
Why travel when we can take you places you never knew you ever wanted to go
Interactive Rooms
Who doesn't love mirror mazes? But do you think you can find the way out?