Eagle Landing Zipline
Eagle Landing Zipline stretches across the channel that divides the west wing of SkyAvenue to the east of the mall that offers a thrilling ziplining that will give you a view of Musical Symphony like you've never seen it before!
First come, first serve only at SkyAvenue, Genting Highlands!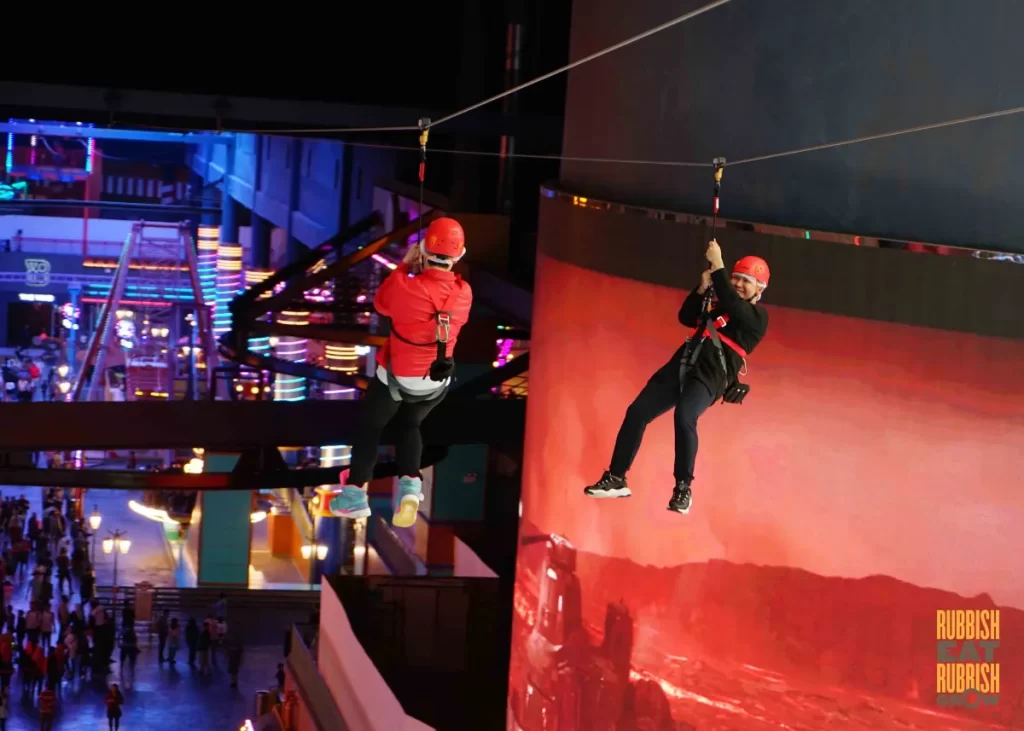 boost your adrenaline
Trigger your adrenaline rush to experience the wonders of almost flying from the 4th floor, 200 meters down to the first floor of the mall.
blazing SPeed
Eagle Landing Zipline can, in ideal conditions, allow a blazing speeds of up to 25 km/H, letting you zoom from above the crowds where it starts, down to Skytropolis Indoor Theme Park of Genting Highlands where it ends in perfect safety, thanks to high-tech break technology.
Interactive
One of the best outdoor sport now available indoor for you to have a wonderful time with family and friends.
The Wonders of Eagle Landing Zipline
First Come, First Serve Only

1 pax RM45.00
2 pax RM65.00
4 pax RM120.00
Glasses Sling RM2.00

Be on the lookout for amazing promotions!

Follow us on Facebook & Instagram for promotions.